It was love at first swipe.
The second I saw them through the screen, I knew the connection would be too good to pass up.
Just from reading what they wrote, I could tell that we would for sure be on the same page about everything—it's like they somehow knew I'd been looking for a person exactly like them.
Even though it only took a few moments of online conversation for me to start lusting over them, they captured my attention enough to keep me wanting to know more, and with every word, I couldn't help feeling like we were meant to be…
So, I did what any girl in love would do.
I inquired.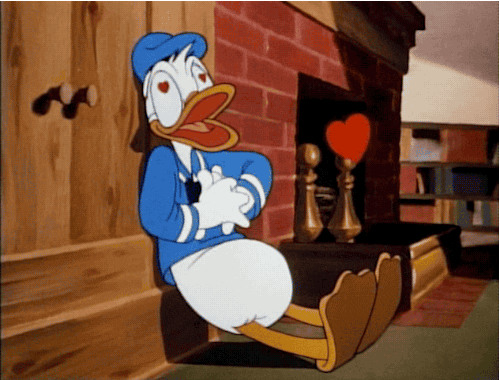 Now, in case ya didn't catch that, I'm not talking about a MAN (ew) — I'm talking about the last time I was swiping my way through the Internet in hopes of hiring someone, and falling completely head over heels in love with the way they spoke to me in their website copy.
So in love, in fact, that I felt 100% confident that they were the perfect person to help me, and turns out we really *were* a match made in heaven. 😏
& as someone who is VERY committed to my "make sure everyone on the Internet knows how to have a a swipe-right-worthy" mission, I'm gonna start with you.
And you're gonna need to know which 4 pages are absolutely necessary to have on your website.
#1 — Home Page
When a new reader lands on your homepage, you only have a matter of seconds to convince them to stay.
More often than not, this is their first impression of you and your business, so your homepage assumes the responsibility of helping them determine whether your website has what they need.
Now, every homepage is different — because every business and every founder and every creator is different — so when I say "formula" I really want you to note that I'm using the term loosely; you have my full permission to switch things up, add what you feel like your readers need, and omit what you feel like they won't benefit from reading.
That being said, though, each homepage does have the same goals.
The goals of your homepage are:
Tell the reader what you do or what you sell
Clearly explain who your offerings are for and why they need it
Help readers understand who you are (and why you're an expert / worthy of working with or purchasing from!)
Act as a roadmap to explore the rest of your website's content (help them decide where to navigate to next)
>> Click here to read how to write your website's homepage
#2 — About Page
Although your About page is where your readers will go to learn more about you and your business, approaching the copy on this page from a "reader first" standpoint will be much more beneficial.
Because website readers are inherently selfish — they're visiting your site because they want something — they will be looking at everything with a "me first" attitude. What's in it for me? How can I relate to them? Are they the right person for me to invest in or from?
Now, cuz I know the About page is what most people have trouble with, I want to start off this tip by sharing 3 things that'll make your writing about yourself suck less:
Don't be afraid to actually be yourself.
Recognize that telling people how great you are is you being helpful, not salesy.
Embrace your "you"-ness.
>> Click here to read how to write your website's About page
>> Click here to read how to add personality to your website's About page
#3 — Services Page
As a service-based business owner, your Services page is one of the most important elements of your website, because when it comes to booking your dream clients there's a lot riding on it.
Just like writing your own copy for your About page, the Services page can feel like a doozy if you don't know where to start…
The Services page is where the magic happens. Use this page to tell your readers everything about what you're selling, who your offerings are for, and why they need it.
Consider the questions your readers might have, and make sure your copy answers them — things like what's included with your services, what your process / timeline / approach looks like, what they can expect in working with you, etc.
The goals of your Services page are:
Tell your readers the details about what you offer
Make your readers feel like you're the right brand for the job
Share necessary information needed for your readers to make a buying decision
Encourage them to inquire about working with you
>> Click here to read how to write your website's Services page
>> Click here to learn how to write a sales page
#4 — Contact Page
This is the last page your leads read before they decide to reach out (or not!), so it matters WAY more than most people realize.
It's an important page! That's a huge job for it to do!
Not only is this page used to close the deal for anyone coming from your Home, About, or Services pages, but it also might be the first actual page of copy someone coming from your blog / Resources / a freebie page will read.
(It's also only going to be crawled by Google if it has enough words — aim for 300! — which means that the lil baby neglected Contact pages aren't doing your site any favors in the "getting found" department, either.)
…so don't fumble the bag with a generic headline & a submission form that only asks for "name, email, subject, message."
>> Click here to learn how to write your website's Contact page
>> Click here to learn how to write optimized submission forms for your website
>> Click here for 20% off of my favorite CRM
>> Click here for my favorite Dubsado templates (use code "BTLCOPY" for $50 off!)
BONUS! 404 Error Page
While the 404 Error page isn't exactly an exciting element of your website, I absolutely do think customizing yours is necessary if you care about your users' experience.
No one likes clicking a link that's accidentally broken — it's an awkward, uncomfortable, "did I just see the real Wizard of Oz behind all that green smoke?" type of situation. It's ~not great~ to see the ugly back end of someone's website.
So, adding a little bit of spice by customizing the experience makes your users feel a whole lot better about an annoying mishap.
>> Click here to stalk my 404 Error page
>> Click here to learn more about why customizing a 404 Error page is important
Want help writing your website copy?
There are 5 ways I can support you — and no matter which option you choose, your website is going to be 🔥🔥🔥
& if you want more tips like this — subscribe to my newsletter for one marketing tip, once a week!