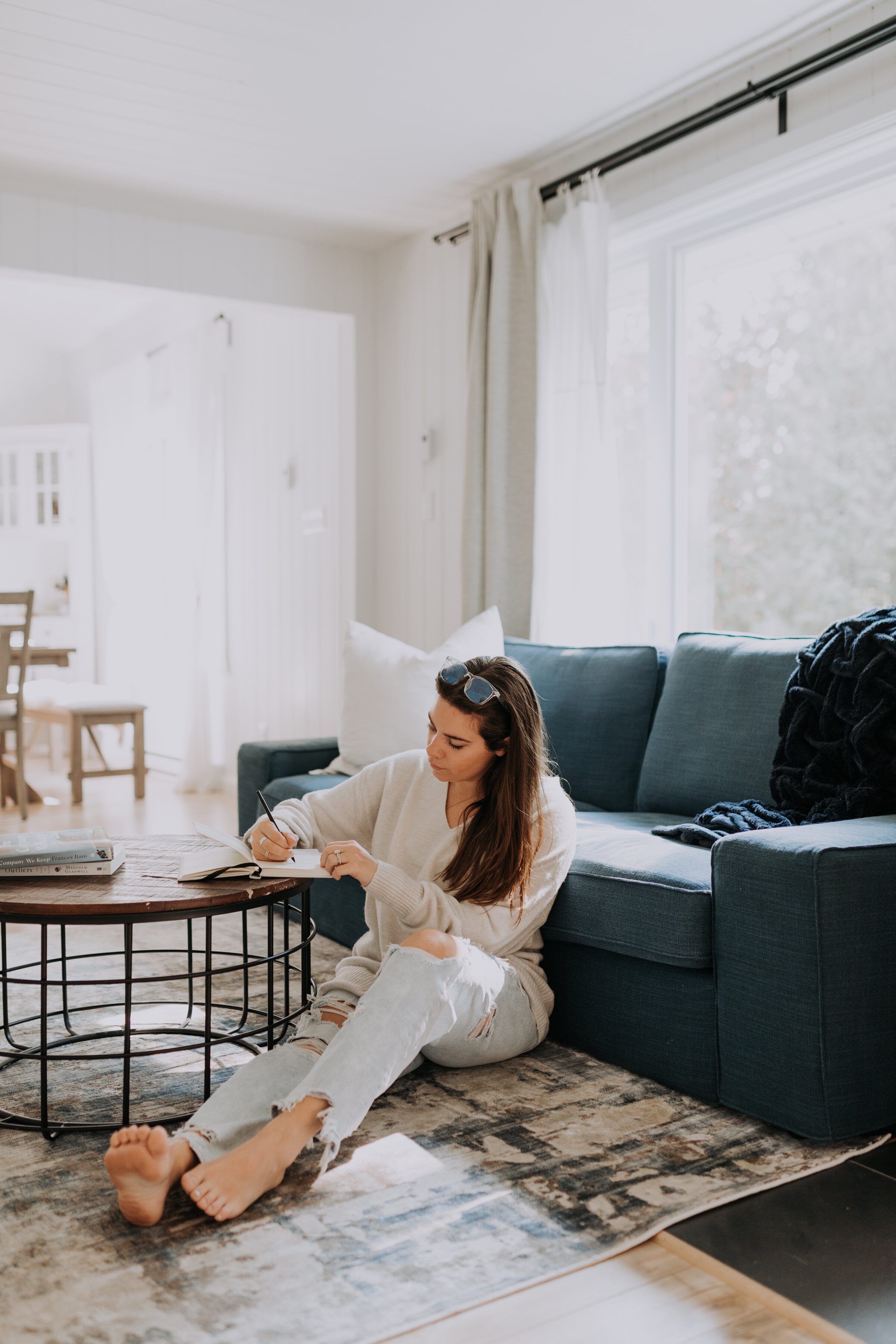 Copywriting Services
Helping you tell your ideal client's story
Your ideal client is the main character.
And I'm here to help you position your brand as the supporting role that they can't tell their story without.
Every good story has a hero, and a guide. Can you guess which one I am?
(Hint: you're the hero.)
From website copy and sales pages to emails and newsletters, I've never met a draft I didn't like (or rather, a draft I couldn't transform into something I liked). So, whether you're a brand new business owner need of your first website or a seasoned educator in need of a sales page for your 5th course launch, I'll be in your corner, ready to support you however I can.
All of my packages are completely customizable, providing you with exactly what you need — not some generic one-size-fits-all solution created for the masses. Everyone is different, which should mean every package is different. Each service displayed on my site is a starting point — once you've determined which one best aligns with your needs, we'll tweak it together until it's the perfect match for you.
For pricing information, please visit each individual page. All prices are reflected in USD. If you have any questions about my prices, feel free to drop me a line here!
Like one of those choose-your-own-adventure books, but make it Marketing.
Website Copy
My speciality! There's nothing I love more than working with a passionate entrepreneur to create a beautiful website. By developing your brand voice, speaking directly to your ideal client, and adding elements of personal connection, we'll have your submission forms piling up in no time.
Copy Audits
Because sometimes all you need is a push in the right direction. Website copy audits are perfect for the biz owner who loves a good DIY, but also values a professional to check their work. I'll help you make sure your website is consistent and captivating, with a little bit of spice.
Email Sequences
The holy grail of marketing. Growing your email list should be an essential item on the to-do list of every business owner, but it's especially important when launching something new. There's nothing like a quick drop-by in the inbox of someone who already loves your content to help you land a sale!
Sales Pages
Sales, without the salesy. Don't tell the rest of my services… but seeing a sales page come to life makes me do the sort of happy dance that no other project can, because what's more satisfying than seeing the copy that you carefully created from scratch come to life and convert?!
Course Content
While I love writing copy for all types of launches, course content has quickly become one of my favorite projects, as more and more creative entrepreneurs like yourself reach out to me to assist with ideating and executing it. As a passionate educator (aka complete nerd) myself, I simply find it so fun!
Lead Magnet Creation
The best way to get someone excited about an upcoming launch? Give them something for free. Lead magnets are a great way to prime your email list in preparation for a launch, but creating them yourself can often feel draining. After all, you're busy focusing on, well, the actual launch.
Does your story need an author? I'll grab my notebook!
If you're ready to refine your brand's voice, connect with your ideal clients, and create better content through the perfect mix of copywriting and storytelling, fill out the contact form below — and let's tell your story together.
NOW BOOKING: JUNE & JULY
*
Please select:
Copywriting
Launch strategy
I'm not sure yet, help!
I want it all!
*
What does your business sell or offer? Who is your ideal audience? Why are you thinking of working with a copywriter? Help me get to know you!
*
Is there a specific package that caught your eye? Do you need assistance deciding which path would be best for your brand? Tell me what you're looking for below!
*
Please select:
Facebook
Instagram
LinkedIn
Pinterest
Friend
Google
Clubhouse
Designer Referral
Other
Thank you for contacting Between The Lines Copywriting! I'll respond to your message within 72 hours. Have a great day!
Because sometimes reading the back of the book simply isn't enough insight. If you have a question about what it's like to work with me, my experience, or my style — send me a message!