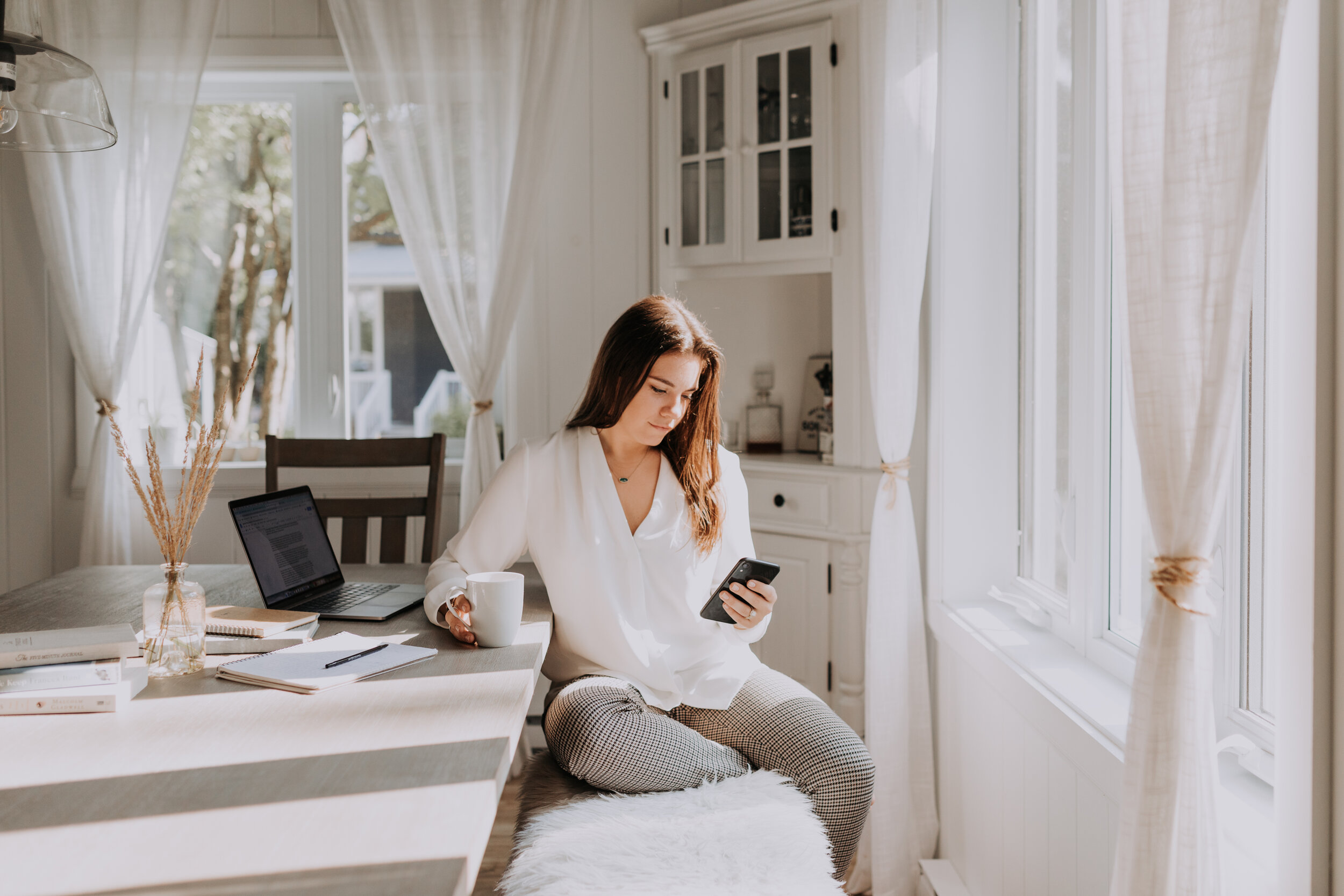 Your go-to creative launch copywriter
Here to help creative entrepreneurs like you connect with your audience through sales-focused storytelling.
Marketing your brand is hard. Writing about yourself & your services can be even harder.
If only there were someone that could write those words so you didn't have to…
Oh, wait.
"I am extremely impressed with Sara's professionalism and proficiency as a copywriter. In working with Sara, I received thorough and thoughtful service, career-advancing advice, and outstanding final deliverables. Her attention and care is above and beyond the standard for customer service, which is why I would recommend her time and time again."
— Daniela Nava, Sales Development Manager
Scroll through my tips + musings about digital marketing, content strategy, and productivity. Occasional chuckles and cringes included free of charge.
Copywriting and content writing are what I do for work, but helping people reach new audiences and customers through (convincing) creative writing is what I do for fun.
Hoping to learn more about content marketing, but not sure if you're ready to invest? You've come to the right place! Check out the free resources that I've created to help you further your education.
Your ideal client is waiting.
Through consistent, conversational "yeah, I feel that" copy, we'll collaborate to write your brand's story and foster an unbreakable connection with your ideal clients. Those beautiful humans that make up your target audience will be nodding their heads in solidarity, filling out submission forms, and clicking add to cart as fast as their fingers will allow.